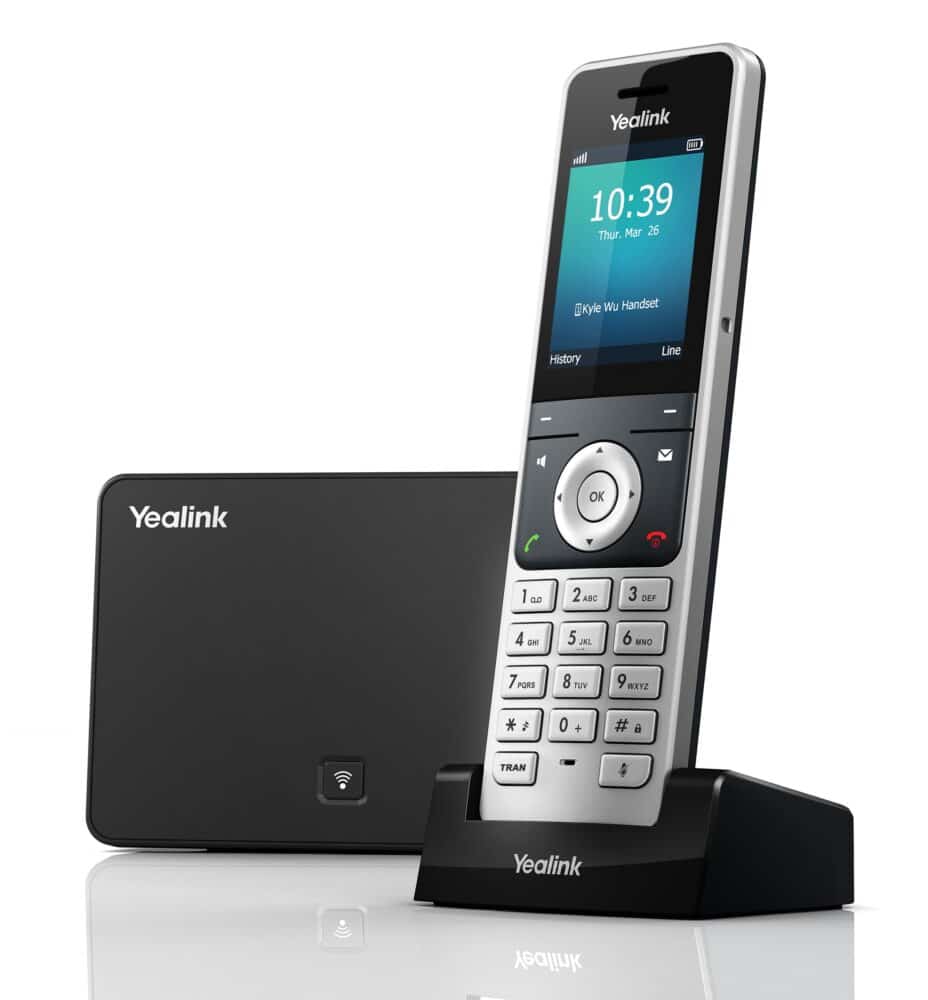 DECT stands for Digital Enhanced Cordless Technology. The term "DECT" is often confusing – not everyone gets to grips with it straight away. But you have probably already held a DECT device in your hand without even knowing it.
In this article, we provide a simple explanation of what DECT is and how it works.

DECT technology is widely used for residential, and business cordless phone communications. Designed for short-range use as an access mechanism to the main networks, DECT technology offers cordless voice, fax, data and multimedia communications, wireless local area networks and wireless PBX. With the flexibility offered by cordless phone communications, DECT technology has become the major standard for this application and DECT is now in use in over countries worldwide.

A DECT phone consist of two components which is the Base Station and the Headset. You can imagine the base station is like the router that sending and receiving signals to/from the headset.  The headset however is the counterpart to the base station. Its looks like a 20s mobile phone and usually connected the their docking station which works as the charging device.






Why DECT is actually the future of telephony?
Set you free from your office table
Intercom – you can place one in your pantry, one in the meeting room and it can works like a walkie talkie
High security against interception
Modern DECT phone such as Yealink W60P can last 18 hours talk time and 240 hours standby time.
Range 50m indoor and 300m outdoor
DECT data transferring delays is significantly lower than WiFi and bluetooth technology


OK I think now you should be interested to have a DECT phones in your office, but you do not know if your PBX can support it? Just contact us for free consultation or even for a chit chat and we will be glad to help you 😉 For more information contact our sales team at sales@astricloud.com or 03-9212 0117


Sources:
https://www.yealink.com/products_82.html
https://www.3cx.com/sip-phones/yealink-dect-w52p/
https://en.wikipedia.org/wiki/Digital_enhanced_cordless_telecommunications
https://www.gigaset.com/hq_en/cms/dect.html



Posted by : Muhammad Shahril Amin, Product Engineer