Web Conferencing is an internet-based tool that empowers individuals and businesses to conduct virtual meetings, put on presentations, hold training sessions, etc.
2020 has witnessed tremendous growth in online meeting tools. Businesses across the world, regardless of the size, have been adopting web and video conferencing solutions to adapt to the increasingly remote working workforce. According to a poll of over 2,000 business software users conducted by TrustRadius, 67% of companies are increasingly investing in video conferencing software.

Web conferencing, as an easier way to hold live meetings, is welcomed by the agile workforce worldwide. The blog will walk you through everything about web conferencing and help you make an informed purchase decision.
Web Conferencing vs. Video Conferencing
One of the key differences between web-based and other video conferencing solutions is the resources required. Requiring dedicated equipment, some video conferencing solutions can mean a significant amount of upfront investments, while web conferencing is more accessible for employees working outside the office.
For example, when you and several other colleagues together have a meeting with a client, it is usually carried out through a large screen in the conference room. This requires a webcam or other dedicated video conferencing equipment.
In comparison, even without downloading anything, you can attend a web meeting through the web browser with an internet connection. It's more flexible to hold web conferences with multiple participants located in different places. In many cases, web conferencing is as simple as sharing a link and meeting ID with the desired participants. Further, web conferencing software will generally include the features you would enjoy with traditional video conferencing software.
How Web Conferencing Works
Web conferencing is based on WebRTC, an open-source technology that enables web browsers with Real-Time Communications (RTC) capabilities via simple application programming interfaces (APIs). It is normally supported by major browsers, including Chrome, Safari, Firefox, Edge, etc. Users can enjoy high-quality voice and video communication during the conference.
Related Reading:
Unified communications is the integration of a variety of communications services across an enterprise, and the management of those. Video conferencing, VoIP, mobility, instant messaging, presence, directory services are all part of a complete UC solution. With all of these technologies working together, users enjoy a more seamless experience no matter where they are and which device they use to connect.
Key Features of Web Conferencing Tools

HD Audio & Video
Audio and video quality are both fundamental and of the utmost importance to web conferencing tools. Whether participants can see and hear one another in full HD significantly affects efficiency and user experience. A reliable web conferencing platform often comes with auto-mute capabilities, noise cancellation, and other features to improve overall sound quality. These features make the experience much more user friendly for web conference participants as well.
Screen Sharing
During a web conference, presenters may need to show graphs, charts, and other visual information simultaneously. Many web conferencing services allow for several screen sharing options, such as desktop, specific applications, and browser tabs. This web conferencing software feature is especially helpful for interactive live demonstrations to your team members and customers.
Team Chat
Team chat is one of the most-used features during online meetings. It allows real-time, text-only conversations among participants. You will find it extremely helpful when trying to raise up a question or exchange information with others without interrupting the flow of the meeting. This web conferencing feature ensures other means of conversation remain between participants besides audio and video.
Whiteboard
On an interactive whiteboard, you can write, draw, and otherwise illustrate your ideas and show to everyone in real-time, while participants can also make annotations from their screen. Some web conferencing platforms allow users to download drawings and graphs from the whiteboard for future reference.
File Sharing
During an online meeting, you may need to send files of different formats to others at some points; they could be PDF, word documents, presentations, or spreadsheets. Real-time file sharing is a web conferencing software option that ensures a smoother conference and collaboration process, avoiding back and forth email communications for participants.
How Businesses Can Benefit from Web Conferencing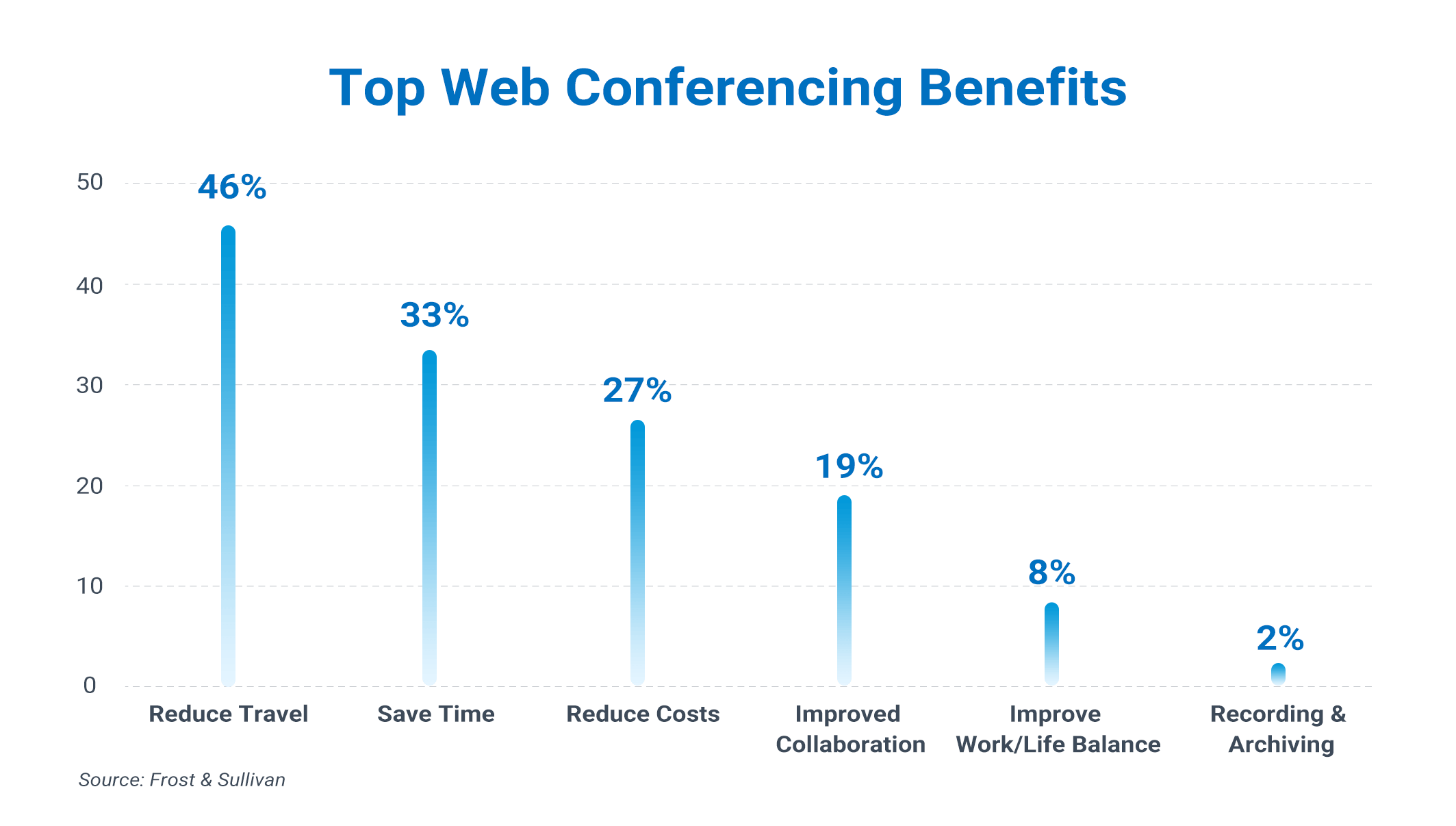 Web conferencing provides a strong competitive edge for today's businesses. You may find it particularly helpful when:
Connecting Remote Working
Today's agile workforce embraces a smarter way to working from anywhere. Empower remote workers to communicate face-to-face with in-office employees and customers around the globe not only bring them closer together but also save a lot on travel expenses. Web conferences help break down physical barriers among geographically dispersed employees by providing virtual space for them to meet and collaborate.
Boosting Team Collaboration
Video conferencing is crucial to many businesses' collaboration strategies. A virtual meeting room not only helps your team facilitate human connections from anywhere but also get everyone on the same page, enables brainstorming, develop a strong sense of purpose. For businesses that encourage teamwork, a web conference provides a short-cut to achieve faster actions and decision-making.
Enhancing Customer Relationships
Every successful business relies on building strong relationships with customers, vendors, and other associates. No matter where your customers are located, it is easy to start a web conference with them and meet face-to-face immediately, makeing sure they get their questions answered and issues addressed. Video conferences bring a sense of trust not possible with other means of communication.
What to Look for in a Web Conferencing Platform?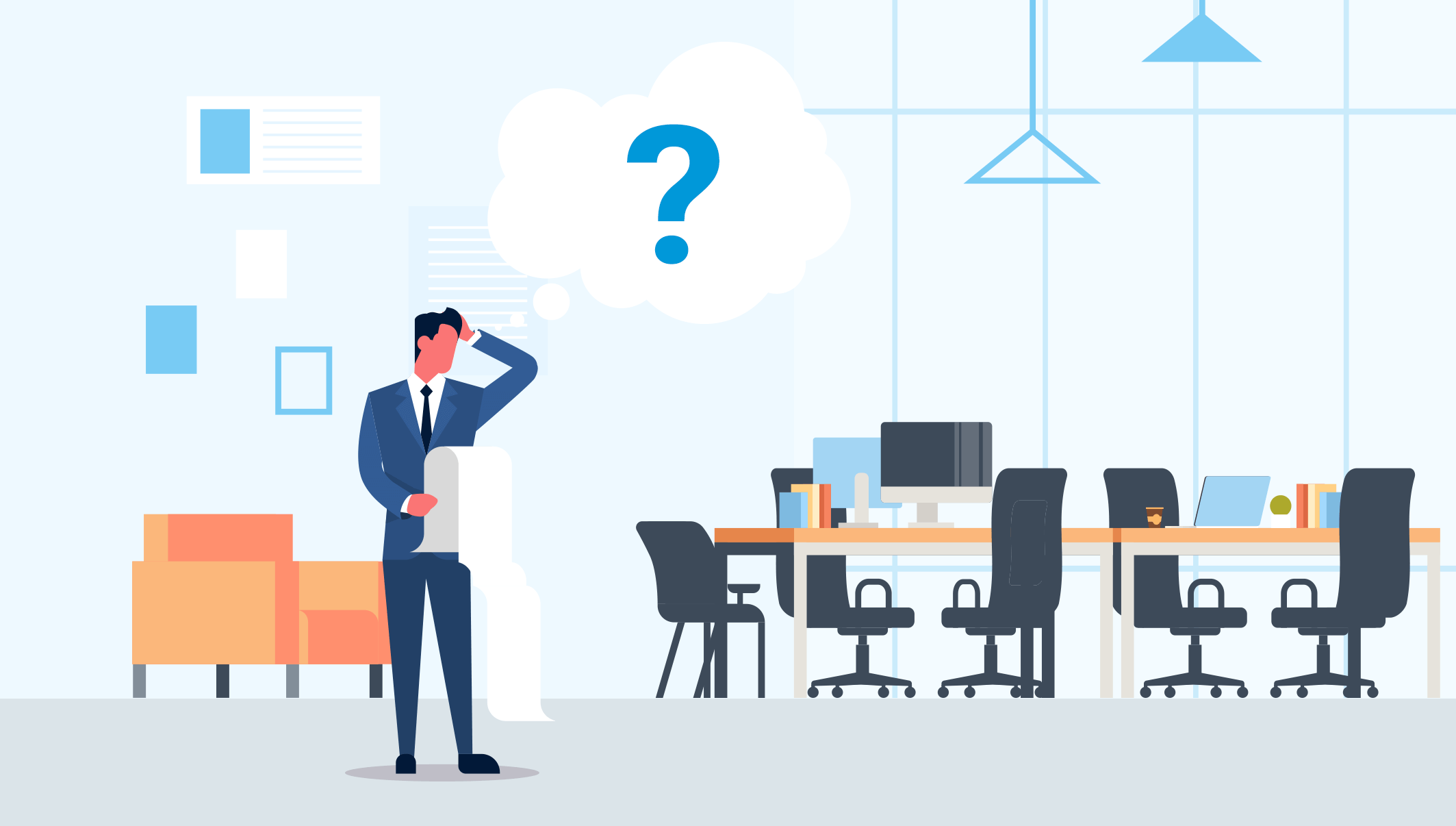 There is a list of free consumer-grade web conferencing tools and business-grade solutions at your choice. Be sure to look for the following as you seek out the perfect fit for your team.
Capabilities
You may find yourself overwhelmed by all those fancy features. Bear in mind that the most important thing is to determine your essential meeting needs. Then look at both the must-have and nice-to-have features to find out a solution the best matches your requirements.
How many participants are supported? What about the conference duration? Can you initiate an impromptu or scheduled meeting? Can you access any collaboration features? Consider what the typical web conference will look like for your team. Remember that web conferencing software is intended to be a tool to improve collaboration and customer service.
Security
Nobody wants to unintentionally leak company secrets through their web conferencing sessions. Your web conferencing solution must have robust security for everyone's peace of mind. As video meetings evolving into a business-critical function, enterprise-grade reliability and security have become essential considerations that must be taken into account.
Easy to Use
If your web conferencing software is clunky and difficult to navigate, users will revert to other methods. It is not enough to make it easy to set up and conduct a web conferencing session, so should configure audio and video settings. To appeal to a wide range of users, remember that simple is best. They shouldn't have to install multiple plug-ins or dig into their device settings, just to use the web conferencing software.
Integrate Solution
Separate communication solutions somehow complicate communication and collaboration because employees need to switch between platforms, which reduces productivity. By deploying a consolidated system, such as a unified communications solution, your teams are able to make calls, hold live meetings, and get more done through a single interface.
For more information contact our sales team at sales@astricloud.com or 03-9212 0117
Source: Yealink