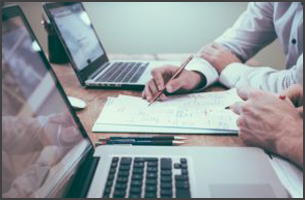 Times are changing! And to adapt, many call centers have evolved beyond functioning simply to make cold sales calls or operate customer service helplines. Today, an increasing number of contact centers are becoming multichannel or omnichannel in that they provide a seamless experience through various channels of communication. However, to make this leap, its important for contact centres to define a strategy around how the process will work in order to handle all channels of communication in the most efficient way possible.
Live chat
 is a form of contact increasingly preferred by customers. It transmits greater urgency at the exact moment you want to contact a company, compared to email which often involves a delayed response time, and is generally more convenient (and free) in comparison to having to call in and wait on the line. And of course, there is also the factor that many customers are simply more comfortable chatting online than picking up the telephone to talk to a stranger. As live chat for business becomes more commonplace, most of us have already used it for tasks such as resolving issues with our cell network provider, reserving a table in a restaurant, or asking for support about our Internet or cable TV service, to name but a few.
Usually, the waiting time is much shorter via chat than over the phone. This is usually due to the fact that we don't have to go through the process of dialing 1 for support, 2 to talk to an agent and so on, and wait in line listening to hold music. Live chat is a channel that gives us that flexibility and convenience and allows call centers to serve existing customers more efficiently as well as give potential customers a better experience so that, hopefully, they'll commit to the product or service.
The success of live chat depends on, in addition to its functionality as a product, the overall customer experience strategy the company implements as well as how the live chat will be attended to specifically. In order for website live chat to operate as efficiently as possible, some factors must be taken into account:
Flexibility – Is the customer having trouble explaining the issue? Would it help to have more visual perspective? Or is it necessary to remote control their computer? As great as chat is, it sometimes falls short of being able to address the customer's issue or provide support. Having the option to instantly elevate the chat to a call or video chat saves the customer the trouble of disconnecting from the chat and calling in, possibly resulting in being connected with a different agent.
Concurrence – This involves the ability to send multiple chat messages to the same agent or group. Simply put, how many chats an agent can attend at the same time and what is the limit per group of agents. Chat sessions are usually one to one, but in most cases agents will be attending multiple chat sessions at the same time. It's important for the company to figure out the golden number that works for them and possibly even for each department. This means going through a process of trial and error.
Number of Agents – In order to obtain this result it is necessary to analyze the KPIs of calls from previous months and, if possible, years. Analyze these numbers, look for trends in your country and implement a pilot campaign to define the number of agents needed and over time make adjustments downwards or upwards
Office Hours and Seasonality – Based on call reports, analyze when the most calls are received, what time of the year there are fewer requests and the time of day when the Call Center is at maximum capacity. With this, adjustments can be made to staff in order to attend the number of concurrent chats.
Effective planning and the consideration of several factors in addition to those listed above, such as the type of requests that chat should be used for, are necessary for the successful implementation of live chat. With careful attention and continuous evaluation and adjustment, it's easy to take full advantage of the potential that the feature offers, and improve the overall customer experience.